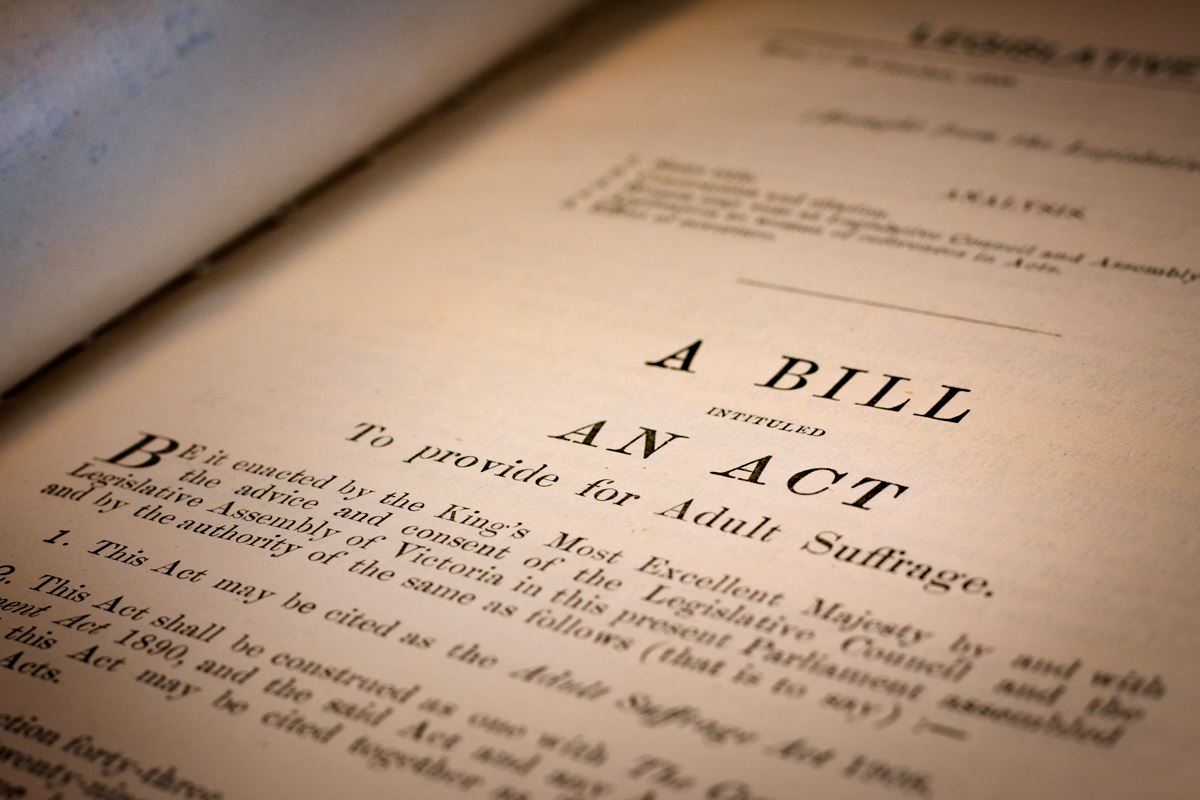 Create an e-petition and have your voice heard
E-PETITIONS
Petitions serve the important function of allowing citizens to raise issues and grievances in Parliament.
In 2016 Bruce Atkinson, along with members of the Procedure Committee, recognised that Victorian Parliament had failed to keep up to date with technological advancements and the development of electronic petitions (e-petitions). Following an inquiry by the committee it was decided that e-petitions should be implemented in Victorian Parliament to enhance accessibility to the democratic process.
E-petitions provide a modern way to have your concerns presented in Parliament. E-petitions aim to improve the community's political engagement by making it easier for citizens to have their say in the democratic process.
Create an e-petition
A principal petitioner can lodge an e-petition with the Clerk on Parliament's website. An e- petition will be reviewed by the Clerk and must conform to Standing Orders to be published.
Once reviewed, an e-petition will be posted on the Parliament of Victoria website where a running tally of signatories will be publically visible. People who wish to support a petition can become signatories by electronically providing their name, address and signifying their intention to join a petition.
E-petitions can be shared on social media to raise community awareness on an issue and to collect signatures. This makes it easier for citizens to gain support for their e-petition and to share their views with a larger demographic.
Once an e-petition is tabled in the Council, it becomes a public document. As with a traditional paper petition, the names and addresses of signatories will be recorded and published in a tabled e- petition.